Written on 10/04/2021
---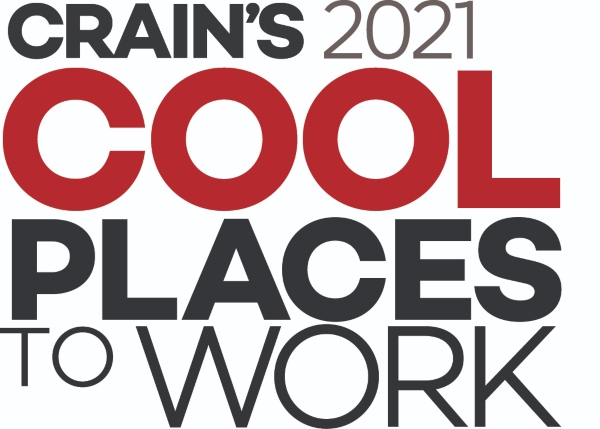 We are thrilled to share that Entech was chosen as one of Michigan's 100 "Cool Places to Work," according to Crain's. Entech ranked 33rd overall and 11th in the small business category. We were also spotlighted, being the only company to make the list with a 100% female-led executive team.
This recognition means so much to us because cultivating a unique work environment is something we strive for at Entech. While our powerhouse female team is a huge component of that, it is just one of the many things that make us cool.
Work/Life Balance for Our Entech Family
The fabulous leaders of Entech are working moms. They understand the desire to rise in their careers while balancing life at home, and they have made that possible for all of their employees. If necessary, parents may bring their kids to the office for the day. Dogs are allowed as well to lighten the burden of finding pet care. Entech has a flexible maternity leave and work from home policy, and when the challenges of life come up, employees are encouraged to do what they need to do, even if that means time away from the office. We have a room for nursing mothers, a state-of-the-art gym and kitchen, and a personal trainer and chef that come in regularly to alleviate some of the stress our staff encounters. At Entech, the cliché is true: we are more like family.
Credit Where Credit is Due
Every member of our staff is integral to what we do. So we recognize and appreciate that! We regularly provide bonuses and raises to commemorate strong work and work anniversaries. Every staff member is recognized for their accomplishments on their work anniversaries. We regularly treat the staff to lunch and treats, to thank them for what they do. We provide two annual holiday parties: one in-house with drinking, food, and games, and one at Rivage Spa, where each staff member can enjoy the spa service of their choosing. We want Entech to be a place our staff looks forward to coming to every day, so we have regular celebrations to recognize what a great place it is, and what great people we have on our team!
Cultivating Community
Of all the things that makes Entech cool, our priority to cultivate community may be top of the list. This applies to our direct staff, our clients, and the employees we place on assignment. When we know an employee on assignment is struggling, we regularly send gas cards and dinners. When someone on our staff is getting married or having a baby, we throw a bridal or baby shower. Our business is formed on the relationships we have fostered over the years. So whether an employee is a direct employee of ours or an employee we have placed on assignment, they are a part of our Entech community.
If you are interested in joining our "cool" team, apply to our open positions, and a recruiter will be in touch about how we can make that happen!