Written on 05/04/2022
---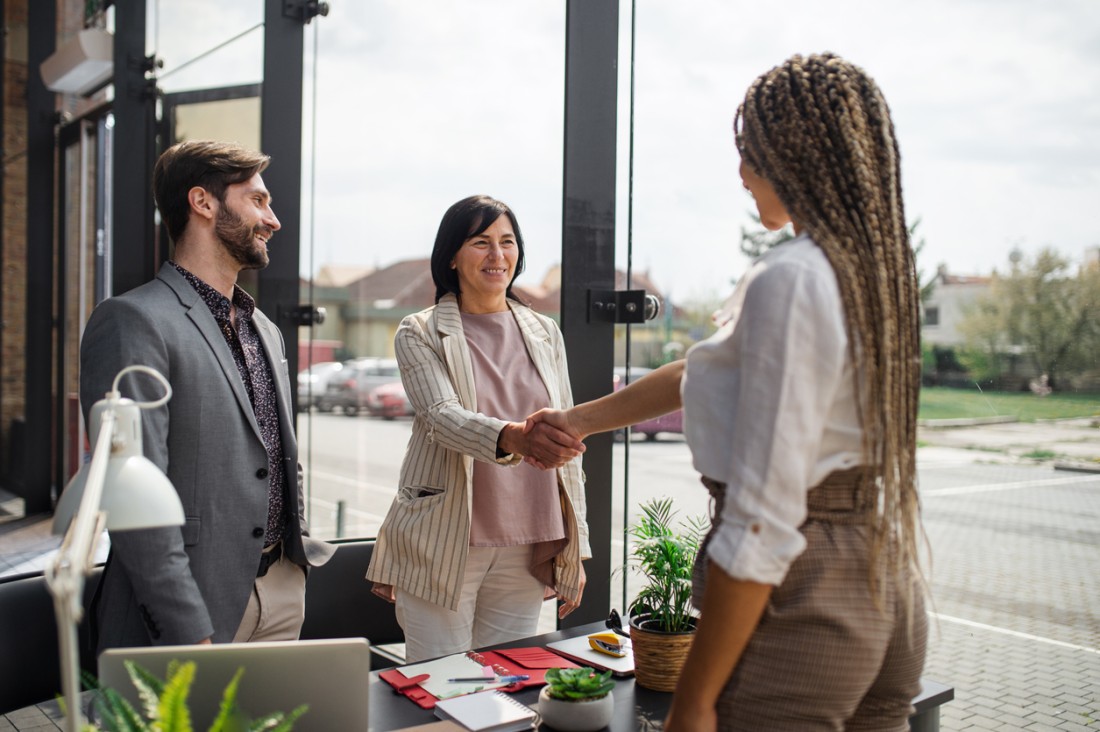 As you read in a previous blog, nailing an interview can be as simple as following our staffing insights. But, what kind of questions can you expect to be asked in an interview and how do you know the difference between a right and wrong answer? Entech is here to help. In this blog, we'll discuss the most popular interview questions and how you should respond to them.
Do Your Research
Many interview questions are going to depend on the position. For example, if you are applying for a Digital Marketing position, you can expect some questions to be centered around your social media experience and background. Do your research beforehand—Google can be your best friend.
Before your interview, consult the web to research the company and take a look at some examples of mock interview questions specific to your field. If you investigate the company and discover they are a small family run business of five employees, for example, be prepared to be asked if you have experience working in such a tight knit environment and how you think you can contribute to the small team. The more you understand the employer, the more you'll be able to think quick on your feet and answer the interview questions properly and efficiently.
Know the Basics
While there are going to be some questions specific to the field, you can also expect some universal questions to be asked. It's important for you to be prepared with your response as these questions are designed to help gain an understanding of your personality and problem solving skills.
Some of the classic basic questions include:
What is your greatest strength and weakness?
Why do you want to work here?
You listed X experience on your resume. Can you tell me more about this?
Tell me about yourself.
Why did you leave your previous position?
What makes you the best candidate for this job?
What are your salary requirements?
Answer with Honesty
We wish we could tell you the perfect response to every interview question, but there is no such thing as a perfect interview response—each is based on employer preference. The key thing to remember is an interview is an opportunity for both the employer AND the potential employee to see if this is a good fit. In order to determine if this particular job is the right fit for you, it's important to stay true to yourself and be honest with your answers. By altering your response to mimic what you think the interviewer wants to hear, you're only hindering yourself. All you can do is be honest, be confident, and be prepared.
Remember that the employer is trying to see if you will be an asset to the company, so frame your responses in terms of what you can do for them. What do you bring to the table? What sets you apart from the rest? Preparing responses to questions you think will come up will increase your confidence and give you the time to think ahead and really consider what the best response for you will be. For more advice on how to prepare for interviews, read our blog "How to Nail the Interview".
Use this blog as a reference guide for practicing questions the next time you have an interview to prepare for. And remember, if you are being honest and remain confident, you are sure to reflect the best and truest version of yourself in the interview!