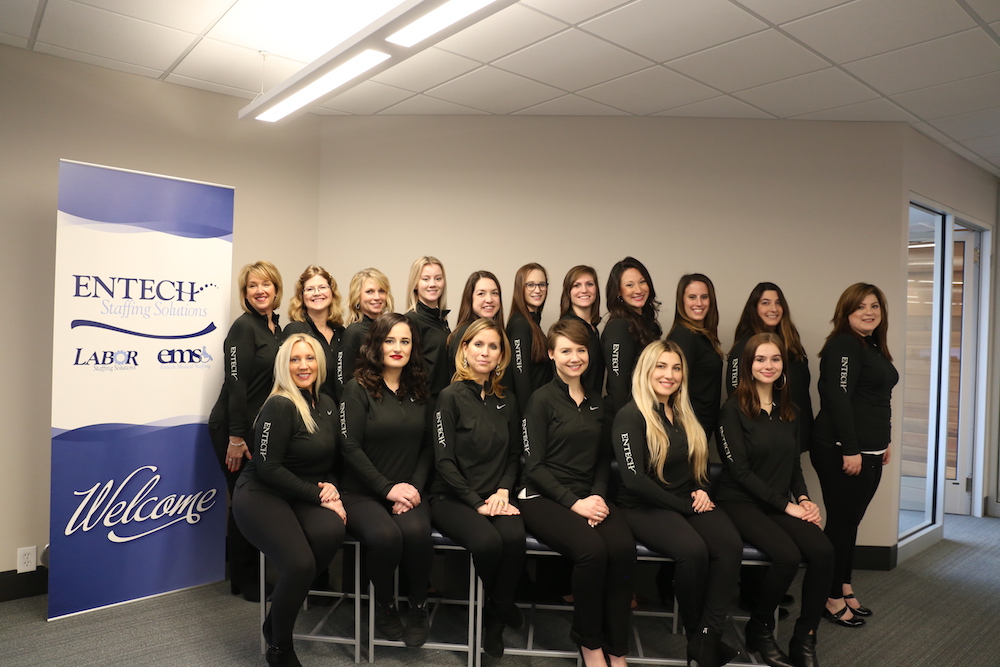 Hello, from the team at Entech!
We are a leading regional provider of specialized staffing solutions. We recruit, screen, interview, evaluate, and qualify all candidates in preparation of them becoming successful and valued employees. Whether you are an employer or a job seeker, we are here to help.
Our History
In April 2009, co-owners Kathy Camara and Amy Gross purchased Entech Personnel Services, Inc., to form the HR Staffing Team, LLC we are today. This parent company has since given rise to Entech Staffing Solutions, Entech Medical Staffing, and Labor Staffing Solutions.
Our business has expanded since its beginning, providing staffing and HR services in the HR, Administrative, Technical, Light Industrial, and Medical fields. Our growth has led to the development of our new state of the art facility located in Troy, Michigan. We also have a Grand Blanc office and provide staffing all across the state of Michigan.
What Sets Entech Medical Staffing Apart
Entech is a women-owned, WBENC Certified, regional provider of specialized staffing solutions. Being a smaller, local, women-owned staffing agency, we have greater flexibility and more opportunity to provide employers with a more personalized solution. We provide an unparalleled personalized relationship for employees.
Our goal is to support the continued growth of Michigan's economy. Our office of 40 staff members borders the line between boutique and corporate, giving us the capacity and capability to meet the challenges of staffing through personalized relationships with our customers as well as access to the resources and connections needed to create hiring fits. We provide in-house drug screens, background checks, workers' comp, qualification testing, HR services, and more. Whatever our client's needs, we can customize a solution.
How to Take Your Career to the Next Level with Entech Medical Staffing
Are you an employer looking for qualified candidates? Speak with one of our recruiters to discuss what our team can offer you. We can be reached at (248) 528-8090 or recruitinggroup@teamentech.com.
Are you a job seeker looking for a dependable employer? Email your resume to recruitinggroup@teamentech.com, or apply through our website.