Written on 05/19/2023
---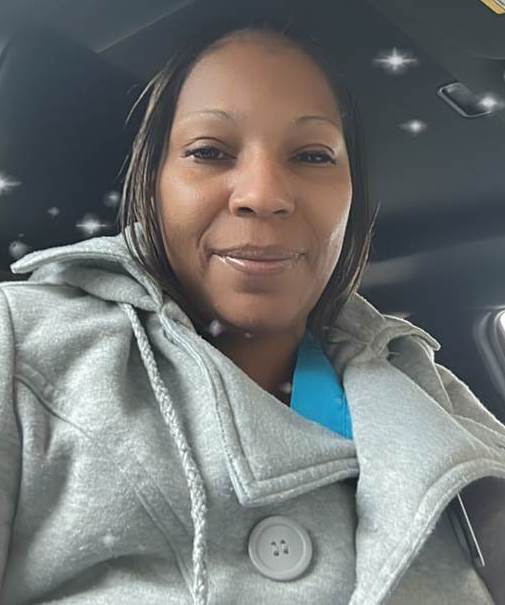 There is a reason Tamika has been working through Entech's medical department since 2017. Tamika is one of our all-star employees that we know will make us proud on any assignment. Her and her recruiter, Cheryl, have made a dynamic duo and formed such a positive working relationship over the years. We wanted to take a chance to thank Tamika for all the hard work she has done and get to know her better so that we can share her story.
Q: What is it that you do for Entech?
I have been working with Cheryl since 2017 as a CMA. I was already in the medical field as a Biller so that
is how I found my way into this area. I love it because I love the patients. When people are sick, they
need uplifting. I do that for them. I build the relationship, become a familiar face. I want people to feel
comfort when they work with me.

Q: Why did you start working with Entech?

I was looking for work and a bunch of places said they would call back, and they didn't. I applied here and was immediately treated like family. I felt comfortable right away. I love Entech. Since I started with you I haven't gone anywhere else. I love Cheryl. She always checks in on me, makes sure I'm good. She's like a therapist. She is my go to person, whether I am having a good or bad day.

Q: And what do you do outside of work?
I am currently in school to be an RN. I am a single mother. My son, Kevin, is 13 years old and he is my priority. So I try to be with him when I'm not in school or working. We like to ice skate and fish. Besides that I just sleep. Everything I do in my life revolves around something I love and enjoy.

Q: That's a lot to juggle! You said you've been in this field for a while. What made you want to start a career in the medical field?

My grandma. I promised her I was going to stay in the medical field. So when she died, I knew I had to keep my promise. I'm glad I did, because it makes me happy. I am never leaving Michigan unless Cheryl leaves, so she better stick around!
Tamika, Cheryl appreciates you just as much as you appreciate her. We are so thankful for this Rockstar team that has been working together for nearly 6 years now. Thank you, Tamika, for being such an asset to our Entech team!