Written on 11/08/2021
---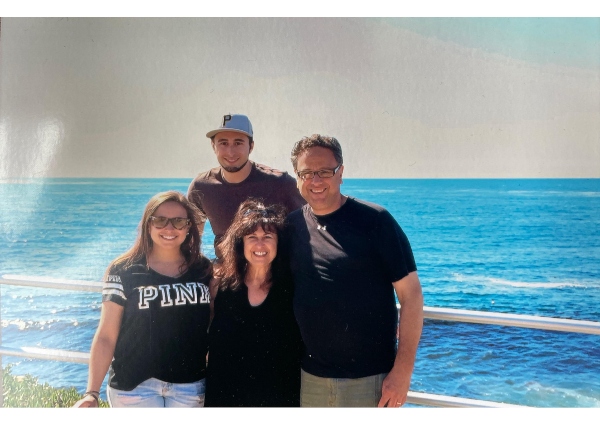 No matter your relationship with Entech - old or new, as an applicant or a client - odds are you have had the pleasure of working with our beloved Diane Impastato. Di started with us in January 1987, making her the employee with the longest history at Entech! Di has worked in three different Entech offices, in three different roles, and she has managed all these changes with a smile on her face. Di's fierce loyalty and kind heart have made her excel in whatever job she has been given over the years.
Q: Tell us about your winding history with Entech.
A: I started as a Staffing Specialist at Entech's Renaissance Center office in 1987 and was Office Manager when I left in 1990. Those were exciting times. We hosted so many events, from the Grand Prix to the fireworks. And I've had the pleasure of seeing the company continue to grow since then. But it has always stayed an homage to our roots. Being customer-focused always has and always will be a part of Entech. My husband Ned and I wanted to start a family, so in 1990 I left Entech, had my daughter Gina and son Ned and helped my husband with his business. When I was ready to get back to work in 2004, I asked Entech if I could use them as a reference for my resume, and they said, "why don't you come back here?" So I returned as a Staffing Specialist until 2017 when I started working as an Accounting Specialist. And that's where I am now! I'm so grateful because, after all these years, I've been able to learn new things and acquire new skills. There is just so much growth potential here.
Q: Through all those changes, what has been your favorite part of your job?
A: I have formed amazing relationships with our employees, customers, and especially my bosses and coworkers. I've had calls from employees over the years telling me, "You gave me a chance when no one else would." That is an incredible moment. My husband and I went through major health issues in 2020, and the love and support we received from my Entech family was overwhelming. I had people reaching out every day with well wishes. My bosses let me take as much time as I needed to recover. The day after I finished my treatments, my coworkers stood up and clapped when I walked in!
Q: Tell us more about your family. What is your life like outside of work?
A: We have a lot of family traditions. My kids live close to us, so we have at least one family dinner every week and Sunday brunch as often as possible. We love to travel and hope to be able to do so again soon. My son wants to go to every baseball stadium in the U.S., so we have traveled with him to at least 10 so far. Last year around Thanksgiving was when we started dealing with our health issues. This year we have so much to be thankful for.
Di, you have been an integral member of Entech's history, and we wouldn't be the company we are today without you!